---
News & Updates
Welcome to the website of NYC-based multi-instrumentalist and composer Steve Elson.
Touring Europe with Hazmat Modine summer 2023
A fantastic European tour. 28 gigs in 32 days. Sweden, Germany, Switzerland, Austria, the Czech Republic. The band was playing great, the weather was wonderful and the audiences were appreciative and responsive. This doesn't get old!
---
Elson in Hollywood
Had a chance to spend time in Hollywood recording on the soundtrack for the film musical version of Joker to star Joaquin Phoenix, Lady Gaga and Robert DeNiro. Very exciting to play alongside the creme de la creme of Los Angeles studio musicians such as Dan Higgins, Sal Lazaro, Erik Marienthal, Wayne Bergeron. Soundtrack producer/engineer Stewart Lerman brought a handful of us out from NYC, including John Allred, Jon Erik Kellso, Clint DeGannon, Peter Yarin and Mark Lopeman. Stayed at the legendary Roosevelt Hotel and recorded at nearby Henson Studios. 
---
Steve Elson's Snarky Puppets
New music and video from Steve Elson. Drums and percussion by William Beaver Bausch. Video uses photos and videos I've "found" all over the world. Look for more in my album in the media section of this website called "What's Left".
---
Recording at Sear Sound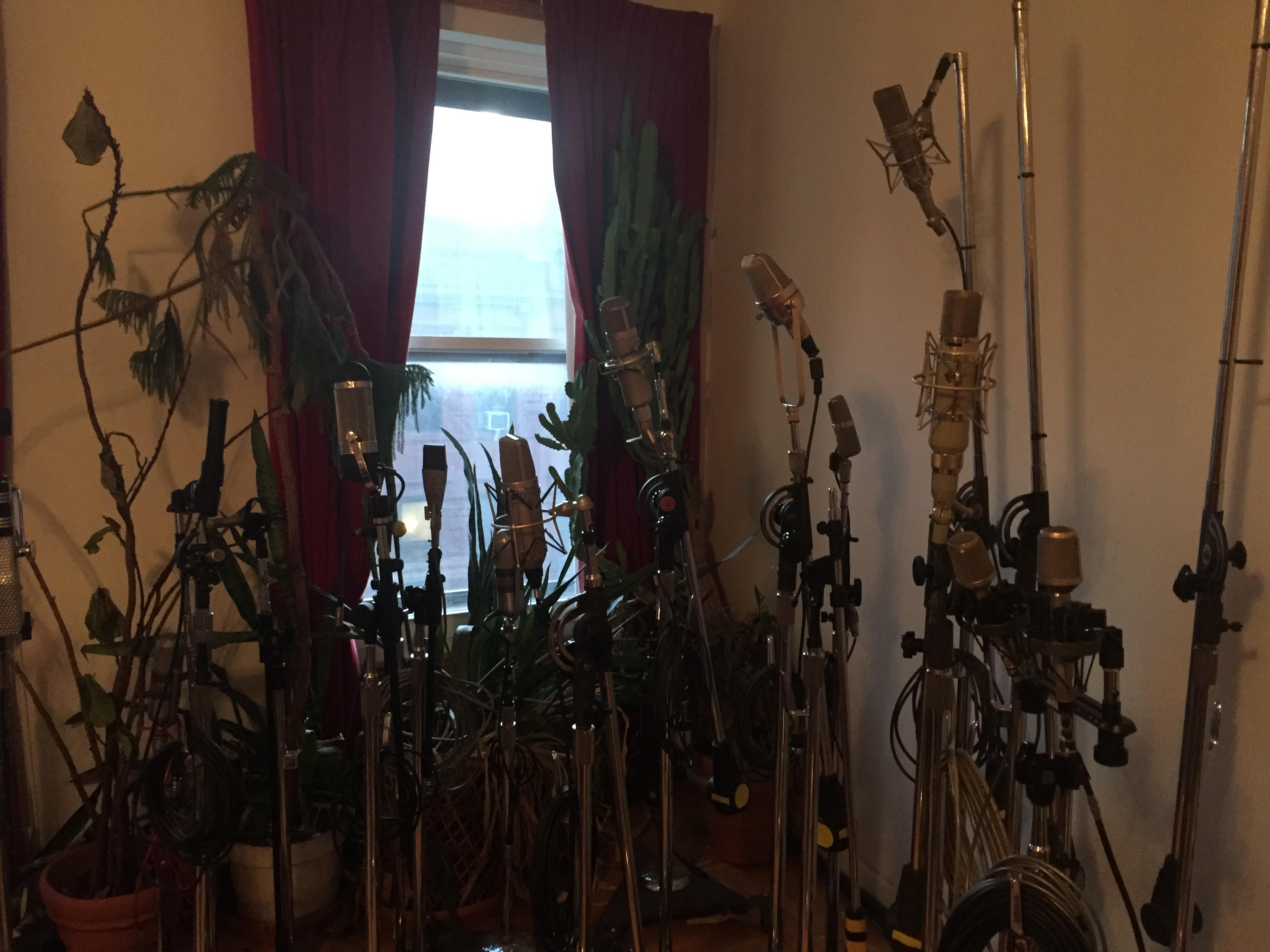 Lovely day recording at the iconic Sear Sound for a new television show along with producer Stewart Lerman, music supervisors Randy Poster and Meghan Currier, Johnny Gale, Chris Palmaro, Catherine Popper, Paul Wells, Mark Lopeman, Brian Pareschi and David Forman.
---
Article in Rock and Roll Globe. Steve Elson: David Bowie's Sax Appeal
"You know that great baritone sax solo on "Modern Love"? That's Steve Elson, who I recently sat down with to discuss his career with the Duke." 
here is the link to the article
http://rockandrollglobe.com/jazz/steve-elson-david-bowies-sax-appeal/    
---