---
Lips and Fingers
Steve Elson has been leading various configurations of Lips and Finger's in and around NYC for many years. His fourth CD "Steve Elson at Play" was released in early 2016.
Musicians / The Band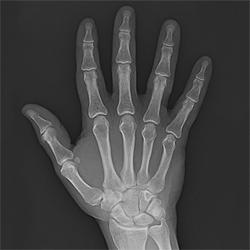 We aim to play music that is about being in the world with open eyes, ears, and hearts that doesn't forget to swing. It has humor and integrity and knows its roots. We delve into the music with commitment, using to the fullest our eclectic and hard-won knowledge of diverse musical traditions.
 The music is composed but not ever contrived. It can break loose when it needs to. And – like playing R & B with Johnny Otis – it is never ironic or coy. We are always looking for that place of ecstasy that the music can go to. A primal shout, a scream (real or metaphoric) there's plenty of room for noises, squawks, or other nontraditional sounds. But we are anchored in solid musicianship and connection to each other. When we play we are reflecting and interpreting, resonating with those places that make us who we are.
 "Lips and Fingers" was a West Indian-style barbecue stand that stayed open until 4 am in Oakland, California. It was a place where R&B musicians would go in the early mornings after gigs to dig into fiery meals in the company of other working musicians. I'd notice our lips and fingers performing in both of the night's pursuits. It seemed a natural for the band's name.
  We are a constantly evolving group dedicated to the healing, enriching, community-building and affirmative nature of creative music.  Our exuberance comes from a combination of my extensive immersion in jazz, klezmer, Latin, rhythm and blues alongside the spirit, skill and passion from all the Lips and Fingers musicians own musical traditions and histories.
 In some incarnations the band is a 'chamber' jazz and creative music ensemble with marimba, accordion, violins and trombone. At other times my saxophone trio, the Borneo Horns (with Lenny Pickett and Stan Harrison) are a part of the instrumentation.
 Currently the group is a streamlined five-piece band: saxophone, trombone, guitar, bass and drums. Both bass and guitars are electric but the band functions as an acoustic, organic ensemble.
 I've always sought players that were rigorous and accurate, but who understood there are things that only happen in the moment, maybe just once, requiring us to move laterally and take chances. A piece of music will never sound the exact same two times in a row, as the room is different, the listeners are different, we are different, things change. Bowie once said to me to leave 'imperfections' in recordings "so you might find, in a record, things that only happened that one time maybe – just to show we could do it". David called them "the gems hidden in the recording".
Trombonist Reut Regev plays completely accurately and precisely, but with unlimited ideas ready to burst. She has chops and imagination, and the willingness to go anywhere the music needs to go.
 Guitarist Pete Smith plays all things with innate musicality. He has serious technique, with the confidence to toss it aside any moment to be raw and daring.
 The instrumentation of Lips and Fingers changes, but the focus is always on finding the pocket, welcoming in the listener, and expressing the joy of playing to others.
 We strive to open the ears and imaginations of our audiences.
 Whatever the incarnation, our band is always purposefully nimble enough to bring the work anywhere from living rooms to concert halls. We've played in the Bowery men's shelter, community gardens, the YMCA, as well as in NYC clubs, the MOMA's PS1 museum and in theaters.
 Ultimately, playing is showing who we are, what we know, how we feel, what we remember, what stayed with us, and what we are thinking about as authentically and as honesty as we can.
Here are some of those musicians that have been a part.
Richard Ford (bass), Art Baron (trombone and tuba), Laura Seaton (violin), Bill Ruyle (marimba and percussion), Gary Burke (drums), Dan Levine (trombone), Ross Levinson (violin), Jeff Berman (vibraphone), Anne DeMarinis (accordion), Pete McCann (guitar), Drori Mondlak (drums), Mario Rodriguez (bass), Scott Latzky (drums), Yasushi Nakamura (bass), Jennifer Griffith (vocals), Rachelle Garniez (vocals), Tim Lüntzel (bass), Tony Mason (drums), Danny Louis (keyboards), Clifford Carter (keyboards), Pete Smith (guitar), Will Holshouser (accordion), Hearn Gadbois (percussion).
Recordings with Lips and Fingers
Lips and Fingers Ensemble (Open Minds)
Smoke and Mirrors (Lips and Fingers Music)
Mott and Broome (Lips and Fingers Music)
Steve Elson at Play (Lips and FIngers Music)
Featured video
Articles & Quotes
Jon Pareles of the New York Times
Mr. Elson composes pieces that combine his studio skills-precise articulation and machine-tooled ensemble riffing-with forays into extended harmony, shifty rhythms and wry humor. In some pieces it sounded like the missing link between the Philip Glass Ensemble and James Brown's JB's, dispensing crisp minimalistic riffs in staggered patterns.