---
Lips and Fingers
Steve Elson has been leading various configurations of Lips and Finger's in and around NYC for many years. His fourth CD "Steve Elson at Play" was released in early 2016.
Musicians / The Band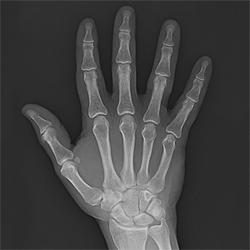 Steve Elson's Lips and Fingers is the name of the various groups that Elson has led and recorded over the years. This continually evolving and changing ensemble has been blessed with some of the finest musicians in and around NYC. Here are some of those that have been a part.
Richard Ford (bass), Art Baron (trombone and tuba), Laura Seaton (violin), Bill Ruyle (marimba and percussion), Gary Burke (drums), Dan Levine (trombone), Ross Levinson (violin), Jeff Berman (vibraphone), Anne DeMarinis (accordion), Pete McCann (guitar), Drori Mondlak (drums), Mario Rodriguez (bass), Scott Latzky (drums), Yasushi Nakamura (bass), Jennifer Griffith (vocals), Rachelle Garniez (vocals), Tim Lüntzel (bass), Tony Mason (drums), Danny Louis (keyboards), Clifford Carter (keyboards), Pete Smith (guitar), Will Holshouser (accordion), Hearn Gadbois (percussion).
Recordings with Lips and Fingers
Lips and Fingers Ensemble (Open Minds)
Smoke and Mirrors (Lips and Fingers Music)
Mott and Broome (Lips and Fingers Music)
Steve Elson at Play (Lips and FIngers Music)
Featured video
Articles & Quotes
Jon Pareles of the New York Times
Mr. Elson composes pieces that combine his studio skills-precise articulation and machine-tooled ensemble riffing-with forays into extended harmony, shifty rhythms and wry humor. In some pieces it sounded like the missing link between the Philip Glass Ensemble and James Brown's JB's, dispensing crisp minimalistic riffs in staggered patterns.