---
News & Updates
Welcome to the website of NYC-based multi-instrumentalist and composer Steve Elson. Feel free to explore the site and it's video and audio links, and be in touch via the contact page.
Steve Elson recording with Howard Johnson
Howard Johnson and Elson spent a couple of days recording with Dr. John for a pilot for a TV show up at Paul Antonell's Clubhouse in Rhinebeck, New York some years ago.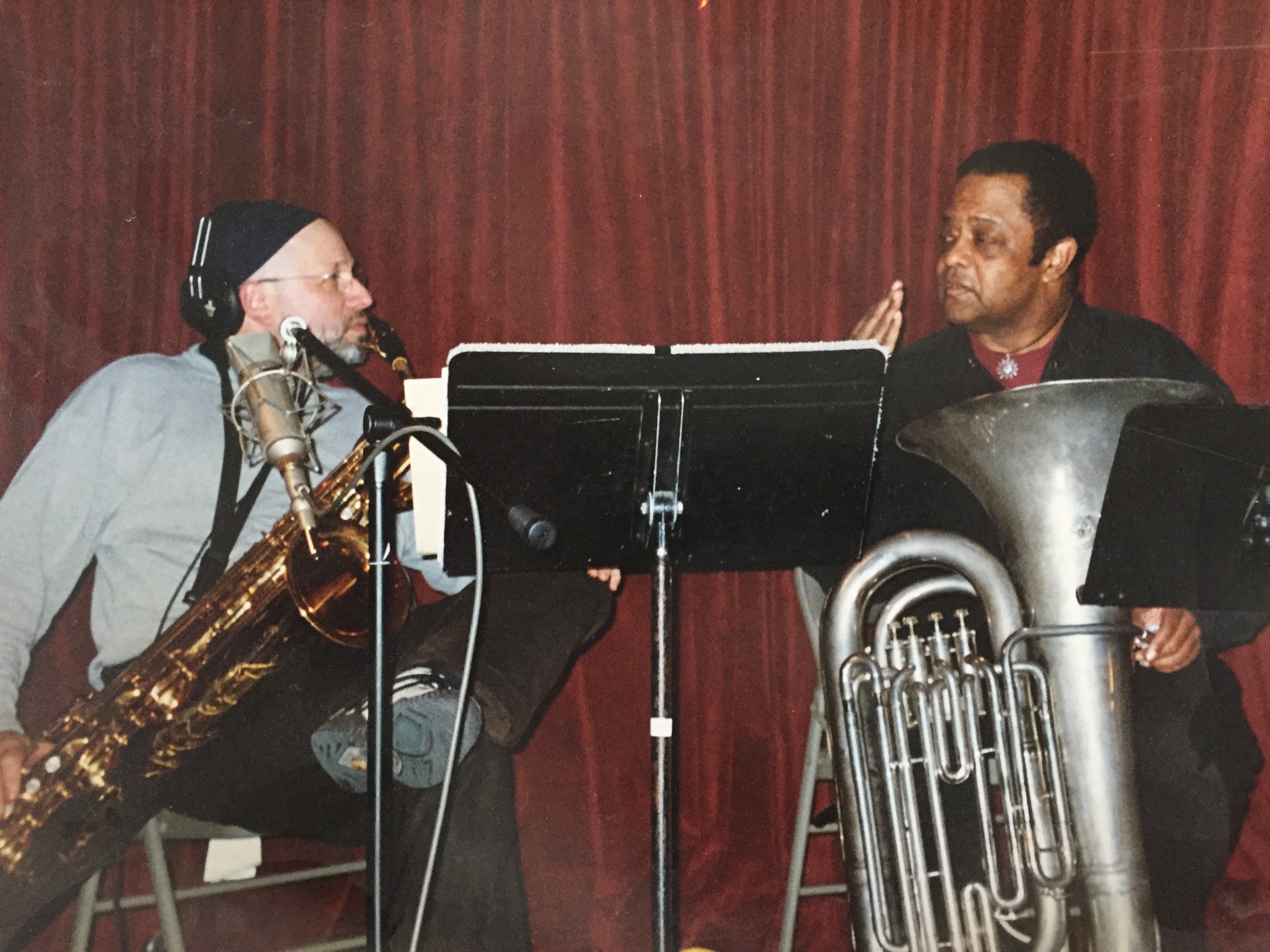 ---
Gigging with Gov't Mule in Albany, New York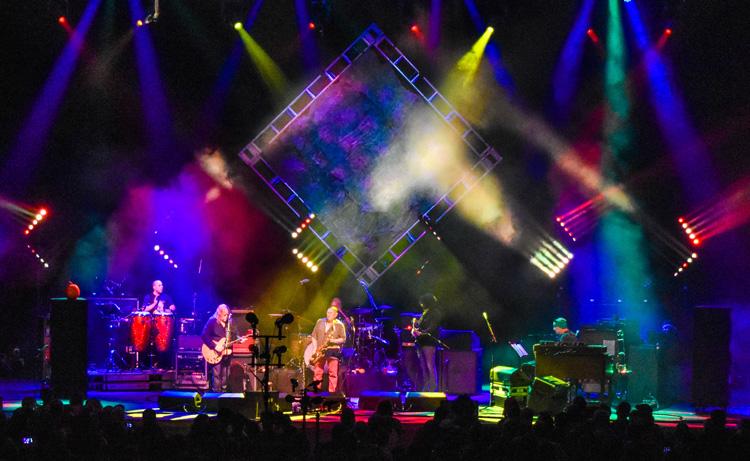 I had a fantastic time playing with Gov't Mule at the Palace Theater in Albany, New York. For a special Hallloween evening we played music of the band Traffic. The great percussionist Bobby Allende and I were the guests for this occasion. I was playing tenor and baritone sax, flute, and even a bit of organ when Danny Louis jumped on the guitar. An amazing band that rocks hard and loves to stretch in all kinds of ways.
Their fans are seriously hard-core and very welcoming. A real pleasure for sure!
---
With Gov't Mule in New Haven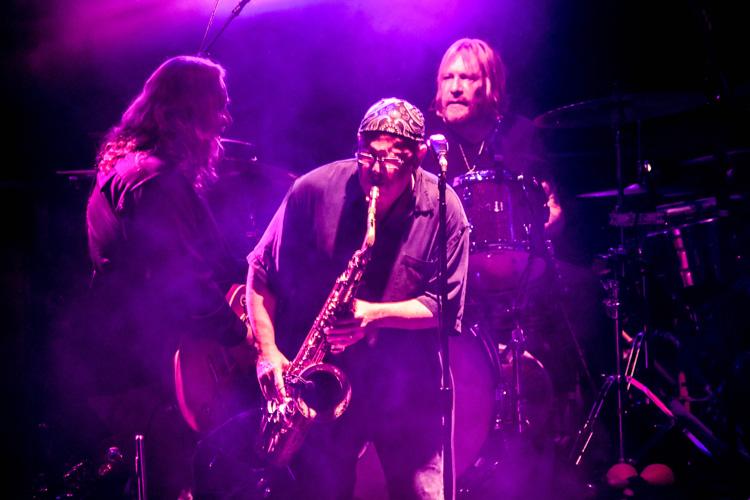 Played with Gov't Mule at the College Street Music Hall in New Haven. Warren Haynes, Danny Louis, Jorgen Carlsson and Matt Apts are some playing mofos!
---
Playing with Rachelle Garniez at Rockwood 3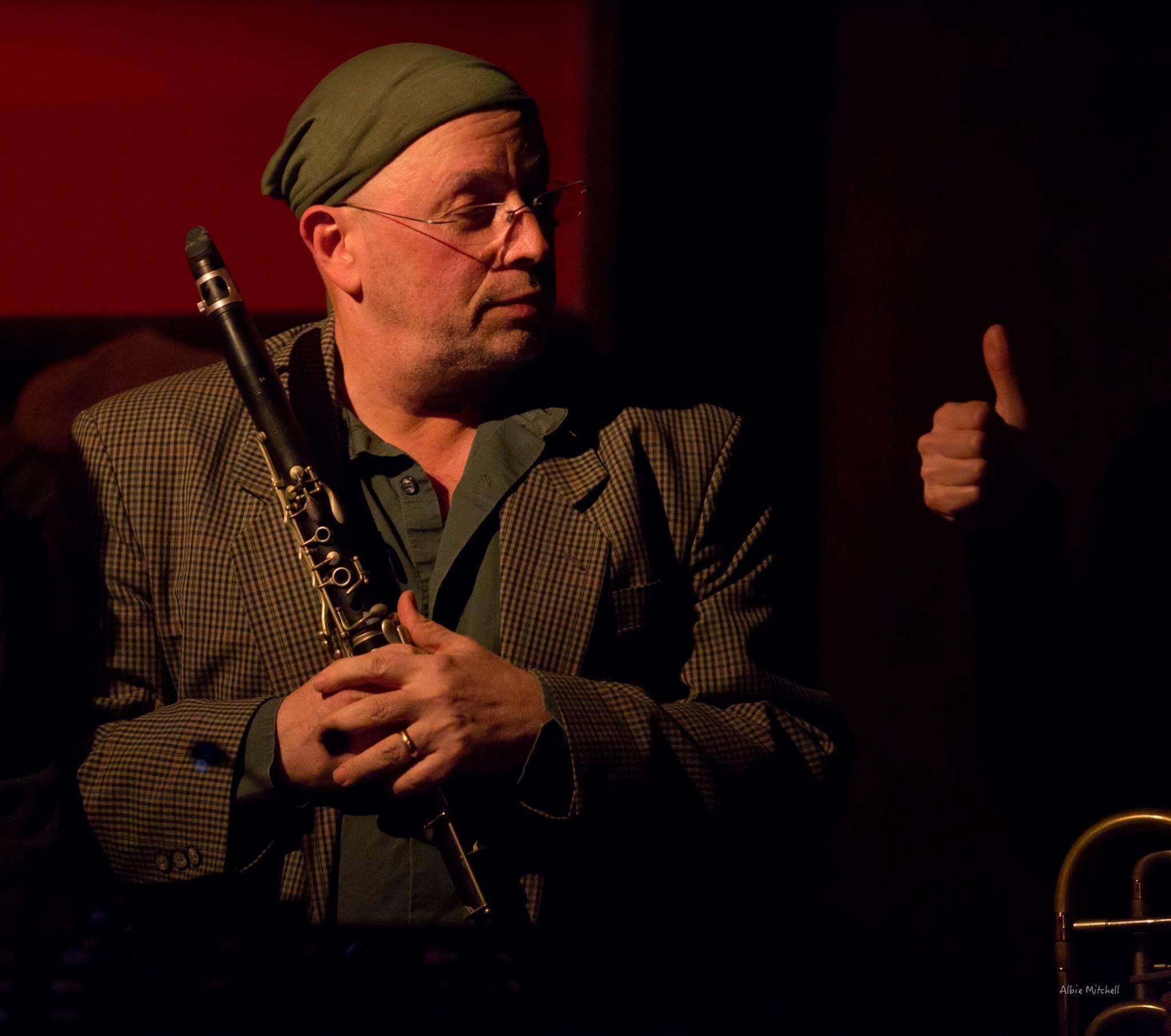 Playing a set of Rachelle Garniez's music at the Rockwood Music Hall 3 on Orchard Street. Right down the street from my home.
Playing along with Rachelle was Derek Nievergelt, Reut Regev and John Sneider (Scrapper). By the way, Rachelle can be heard on my latest CD "Steve Elson at Play", singing the lyrics she wrote for my tune, Lazy Susan, the final track on the CD.
---
Ilhabela, Brazil and Torreon and Saltillo, Mexico with Hazmat Modine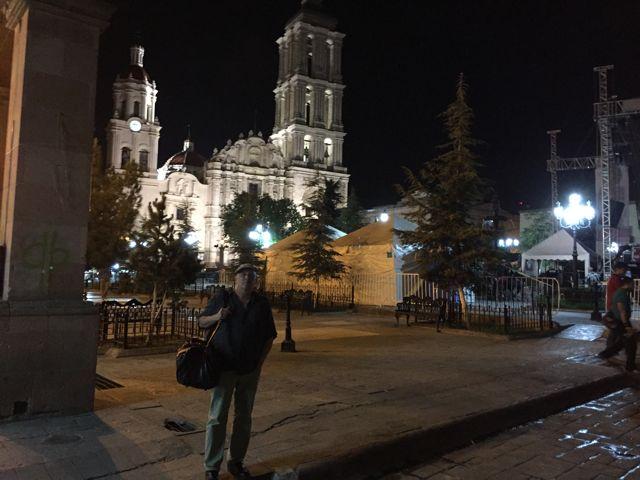 Hazmat Modine played a big jazz festival on the beautiful island of Ilhabela, off the coast of Brazil. We then went and did a couple of gigs in the town squares of Torreon and Saltillo, Mexico.
This was my first trip to Mexico and I was knocked out by the people, food and the creativity all around. Can't wait to go back for more. Nice to be in a similiar time zone to NYC.
---